Gracie
From watercolor sketch to bilingual book
In September 2015 I got my first mail from Katie, who had an idea for a book about Gracie, her dog. Katie and Gracie live in North Carolina, USA. In a big farm surrounded by nature, plants and animals. All green in spring, and snowy and cold in winter.
Katie had created a blog with all her ideas and was looking for an artist who could illustrate her canine friend. As soon as I read her story I was hooked, and had to try my version of Gracie. I made a watercolor & india ink sketch, and that was the beginning of the project!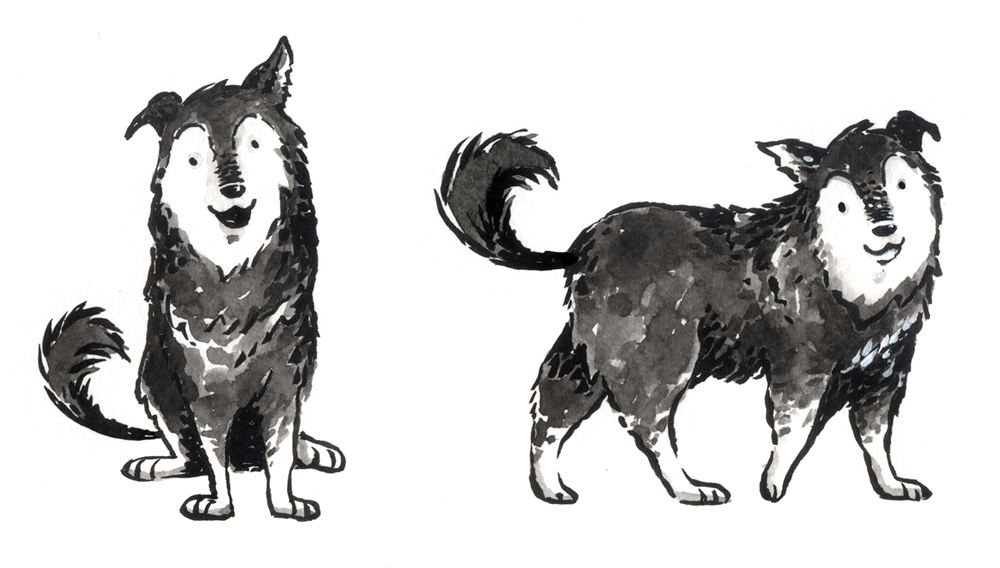 Illustrating Gracie and the beautiful scenery of Ashe County, the place where the story takes place, was quite interesting and really fun. I had to look for visual references for dog actions (jumping, running, dancing, sleeping). I took some time looking for images, sketching and color testing.
After a lot of mails, a few video-calls with Katie, some parallel projects together and a couple years of hard work, the book is ready! Here are some of the Gracie book illustrations, you can see more visiting this link.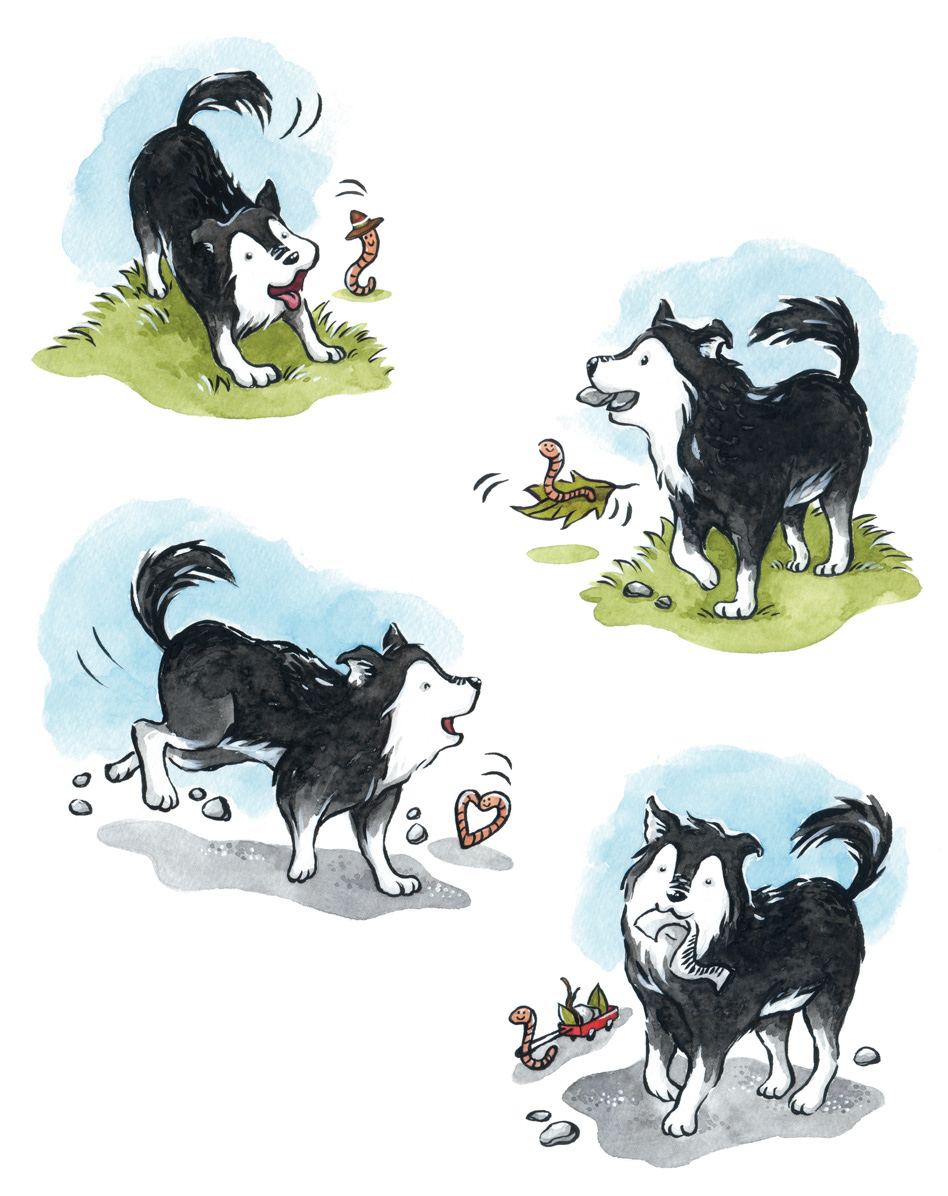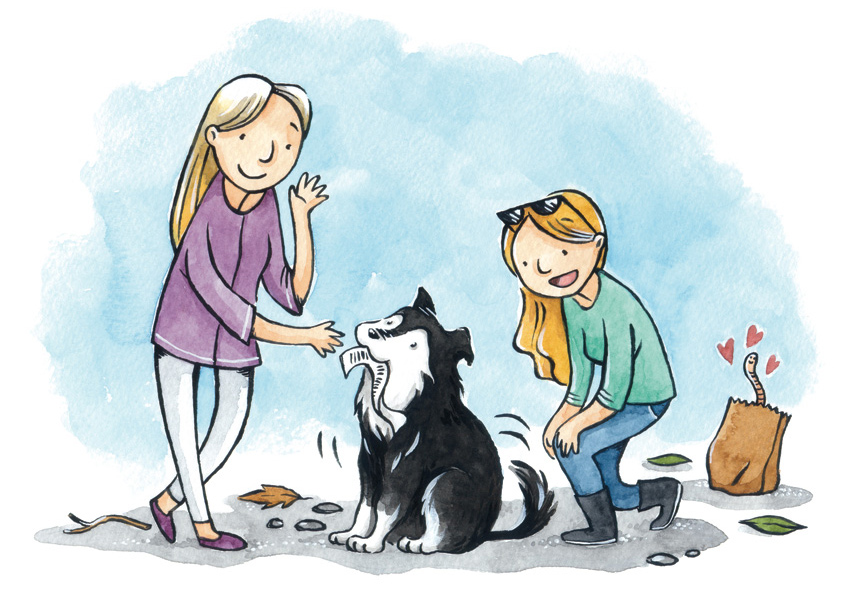 A few months ago, Gracie, who was already a senior pup, crossed the rainbow bridge. But her story lives with us and now everyone can enjoy it  : )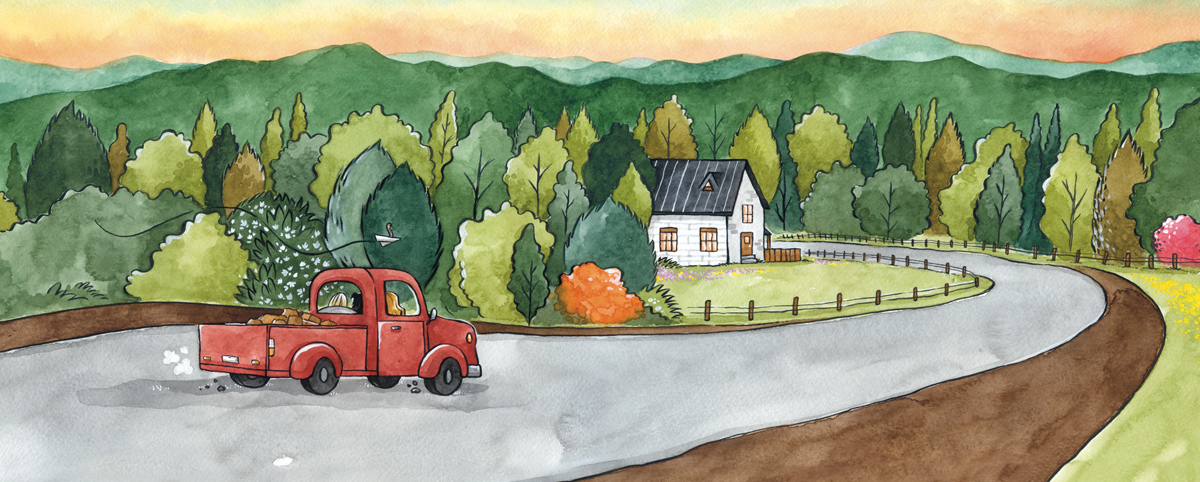 Gracie is a bilingual book, and has three language versions:
English – Spanish / English – French / English – German.
You can also find it as an e-book and download the audio file, to listen as you read. Go to Aunt Katie's Place, and learn more about Gracie and her adventure in the Blue Ridge mountains!